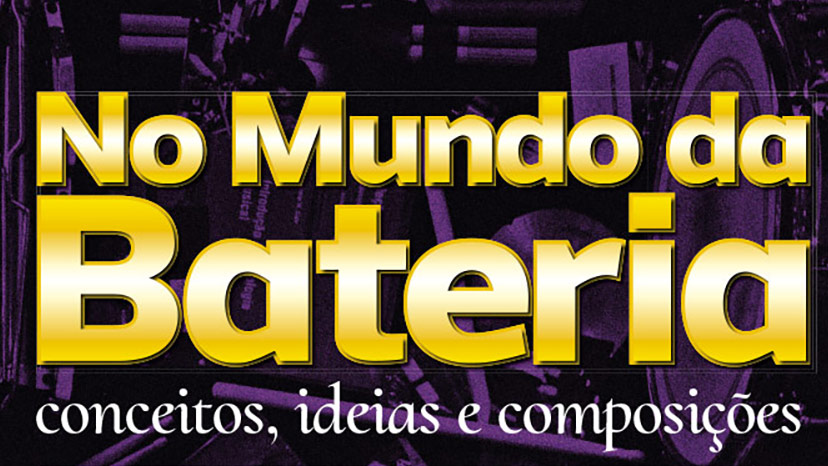 No Mundo da Bateria
No Mundo da Bateria: conceitos, ideias e composições, por Daniel Gohn e Jayme Pladevall.
No Mundo da Bateria: conceitos, ideias e composições, por Daniel Gohn e Jayme Pladevall.
Este livro lança um olhar sobre o mundo da bateria em dois diferentes momentos: na primeira parte, os autores discutem a influência das tecnologias digitais na vida dos bateristas de hoje, destacando aspectos positivos e negativos das redes sociais e do fácil acesso a conteúdos sobre música; na segunda parte, apresentam partituras em que as baterias assumem o papel principal da realização musical, com peças para quartetos, duetos e solos. Tais composições são resultado do PlaGohn, duo no qual Daniel Gohn e Jayme Pladevall tiram as baterias da posição de elementos acompanhadores para outros instrumentos e exploram suas possibilidades sonoras para a criação musical. Fruto do trabalho conjunto de músicos de duas diferentes gerações, este livro é direcionado não somente aos bateristas, mas também a todos os interessados nos caminhos futuros da música.
No Mundo da Bateria is a collection of concepts, ideas and compositions, by Daniel Gohn and Jayme Pladevall.
This book takes a look at the world of drums in two different moments: in the first part, the authors discuss the influence of digital technologies on the lives of today's drummers, highlighting positive and negative aspects of social networks and easy access to music content ; in the second part, they present scores in which the drums assume the main role of musical performance, with pieces for quartets, duets and solos. Such compositions are the result of the PlaGohn, duo in which Daniel Gohn and Jayme Pladevall take the batteries from the position of accompanying elements to other instruments and explore their sonic possibilities for musical creation. As a result of the joint work of musicians from two different generations, this book is directed not only to drummers, but also to all those interested in the future paths of music.
Please Note: this book is in Portuguese – it is not translated to English.