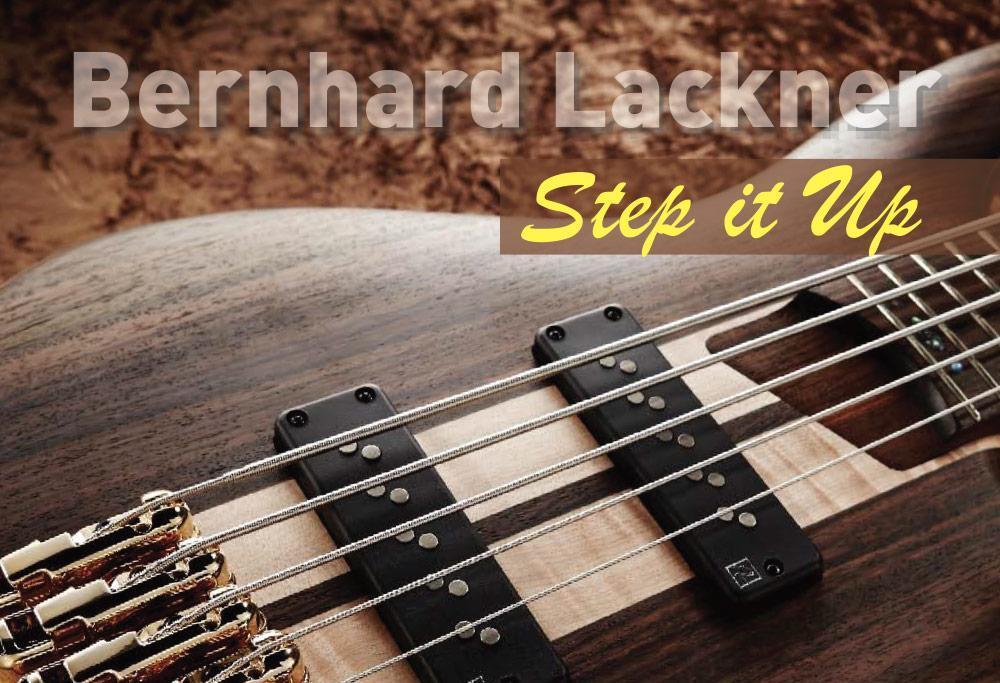 Step it Up – Bass (Level 2)
14 medium level bass play-along tracks, 10 different styles of music.
Jam with Derico Watson, Jeff Coffin, Chester Thompson and many more!
The second book in a series of 3 bass play-along books from author Bernhard Lackner. Book 1 is for basic level tunes, Book 2 is at the intermediate level, and Book 3 is for advanced level tunes.
"My goal for this book was to compose fun to play songs with straightforward yet challenging bass parts while offering a variety of musical styles. What I like about it is that the tunes are not too difficult and still feature some of today's greatest musicians like Jeff Coffin, Derico Watson, and Chester Thompson, among others."
Features 14 charts and tracks, including audio with and without drums.
Bass, Keys, Programming: Bernhard Lackner
Drums: Derico Watson, Chester Thompson, Marcus Finnie
Piano: Christian Wegscheider, Christian Stueckelschweiger, Michael Whittaker Guitar: Oliver Keller, Scott Bernard
Vocals: Cory Friesenhan/Black Octopus Sound, MVP, Don G/Vocology, Clare Evers/House Acapella
Check out the other books in this series:
Book Preview: