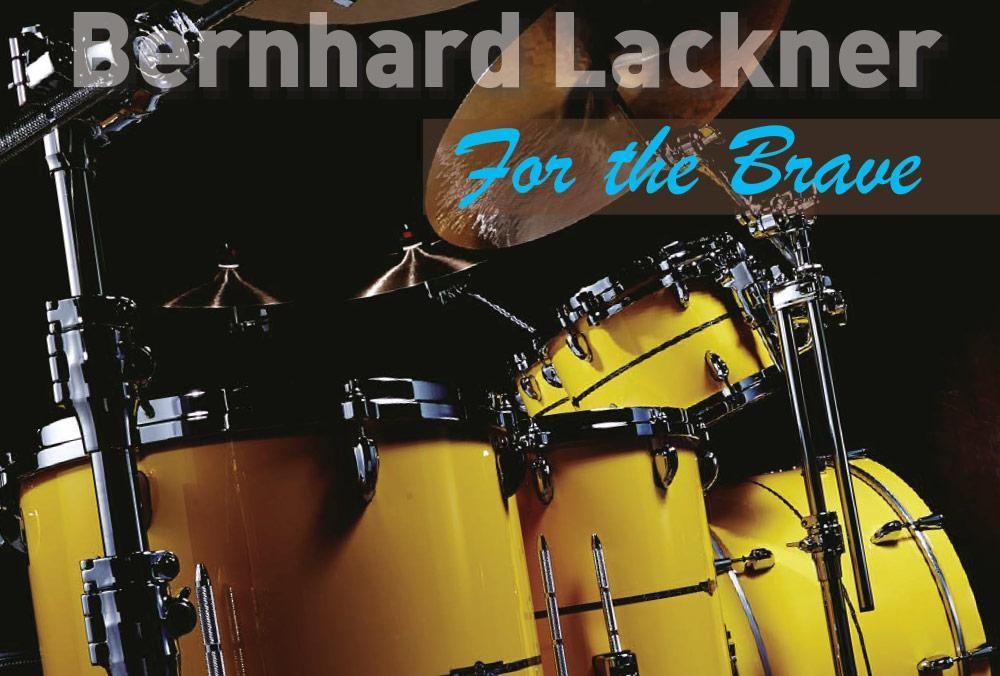 For the Brave – Drums (Level 3)
13 advanced level drum play-along tracks.
The third book in a series of 3 drum play-along books from author Bernhard Lackner. Book 1 is for basic level tunes, Book 2 is at the intermediate level, and Book 3 is for advanced level tunes.
"This book contains some heavy weight tunes featuring amazing players such as Marco Minnemann, Jeff Coffin, Derico Watson, Chester Thompson, Pete Lockett, Horacio Hernandez and many more. I tried my best to offer a variety of styles, though I have to admit that this book has an emphasis on contemporary fusion jazz. 🙂 I hope you will enjoy the tunes and playing along with these great musicians. "
Features 13 charts and tracks, including audio with and without drums.
Bass, Keys, Programming: Bernhard Lackner
Drums: Derico Watson, Chester Thompson, Marcus Finnie, Marco Minnemann, Horacio Hernandez
Piano: Christian Wegscheider, Christian Stueckelschweiger, Michael Whittaker Guitar: Oliver Keller, Scott Bernhard, Mike Bauer
Percussion: Pete Lockett
Additional Vocals: Cory Friesenhan/Black Octopus Sound, MVP, Don G, Vocology, Clare Evers/House Acapella
Check out the other books in this series:
Book Preview: