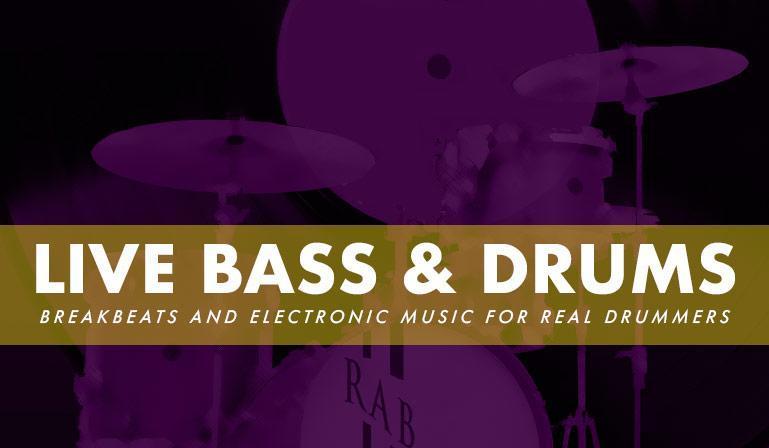 Live Drum & Bass
Breakbeats and Electronic Music for Real Drummers.
Get started playing live drum and bass music with this guide to authentic breakbeats and steps, by Ryan Bloom. Playing electronic music with acoustic instruments can be challenging, but inside you'll find exercises to introduce you to the breakbeat style and transcriptions of classic breaks that DJ's have used for decades.
With Live Drum & Bass, you will learn new techniques to augment your ability to create drum machine and DJ sounds, how to approach breaks in order to cut and paste them into new formats, and many challenging new fills and patterns to elevate your chops.
"It's as clear as clear can be… [Ryan's] done a terrific job with it"
-Joel Rothman (J.R. Publications)
"This thorough examination into the genre…has a lot to offer."
-Sheldon Kreger (ProDrumBlog.com)