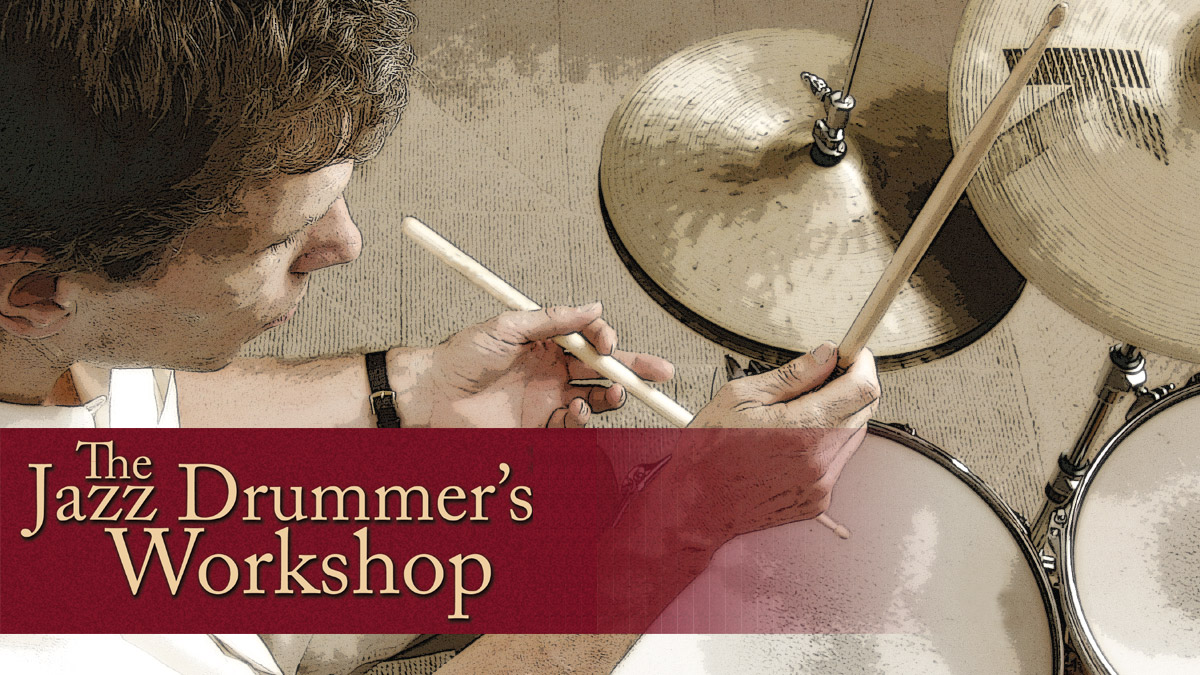 The Jazz Drummer's Workshop
Advanced concepts for musical development.
The Jazz Drummer' s Workshop, by John Riley, is a collection of columns written over the past ten years for Modern Drummer magazine. Each piece is an in-depth look at a specific drumming issue, almost like a private lesson on the given topic.
"In fact, many of the chapters grew out of issues particular students were having or from things I've worked on", says John.
The book is organized into three sections—Concepts, The Masters Speak, and The Chop Shop—not in chronological order. Each chapter addresses, in varying degrees, the theoretical, technical, conceptual, and musical components relating to the given subject. Like life's lessons, some of these lessons will be absorbed immediately, while others will require considerable diligence.
Many of the examples shown in the book are included as audio tracks, so that you can hear the sound, balance, and flow of the material.
Book Preview: