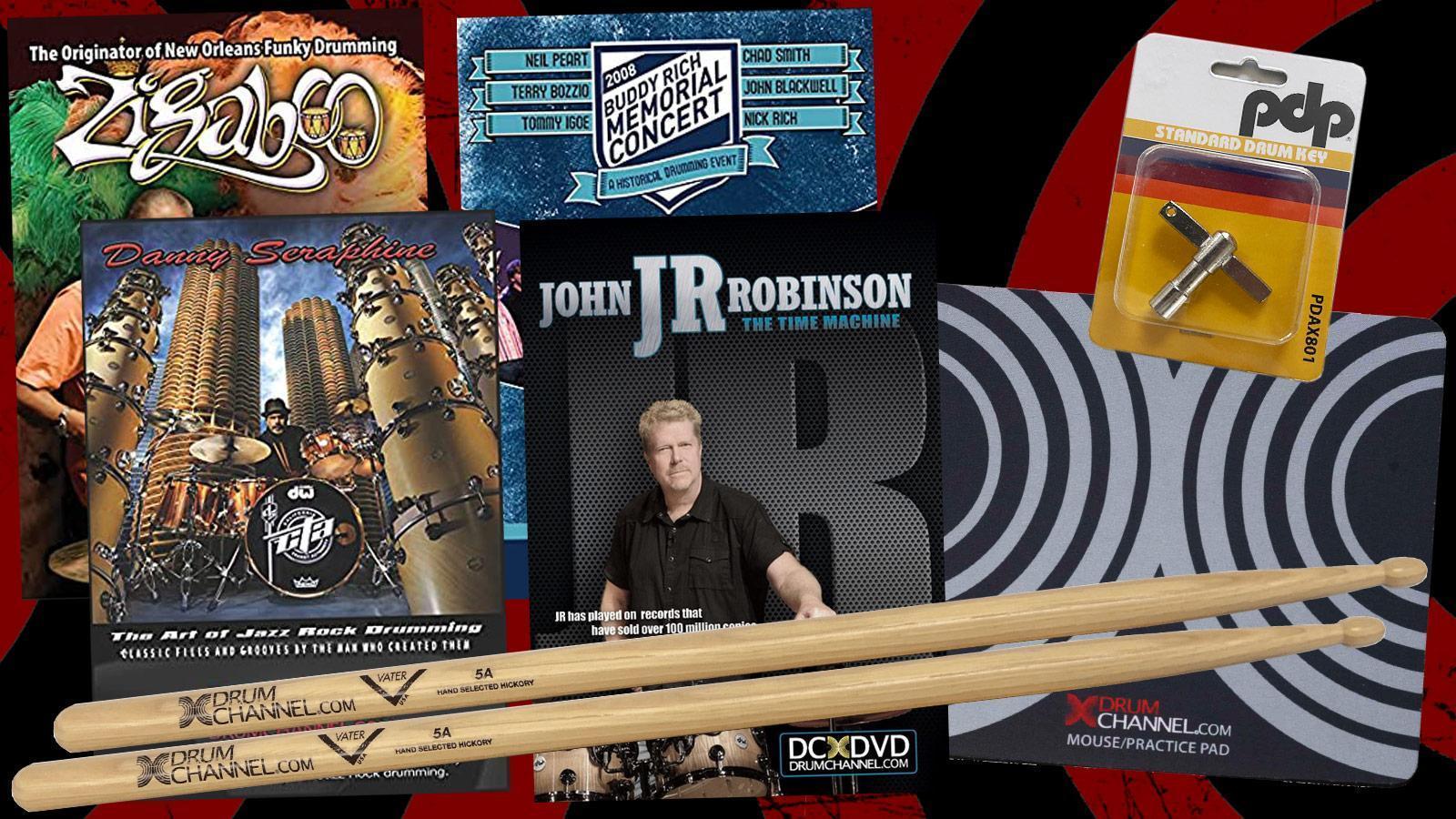 Drum Channel Mega Bundle
A mega bundle from Drum Channel - exclusive to HudsonMusic.com!
Four DVDs, sticks, a practice pad/mouse pad combo and drum key at a special package price from Drum Channel!
Included in this package:
Zigaboo, Originator of New Orleans Funk (Zigaboo Modeliste) DVD
The Time Machine (JR Robinson) DVD
Buddy Rich Memorial Concert (Neil Peart, Chad Smith, Tommy Igoe, John Blackwell, Terry Bozzio, Peter Erskine and more) DVD
The Art of Jazz Rock Drumming with Danny Seraphine DVD
Drum Channel 5A Drumsticks by Vater – 1 pair
Drum Channel Practice Pad/Mouse Pad Combo
PDP Drum Key
Regular Price: $87.95
This package is available for shipments to our USA-based customers only.