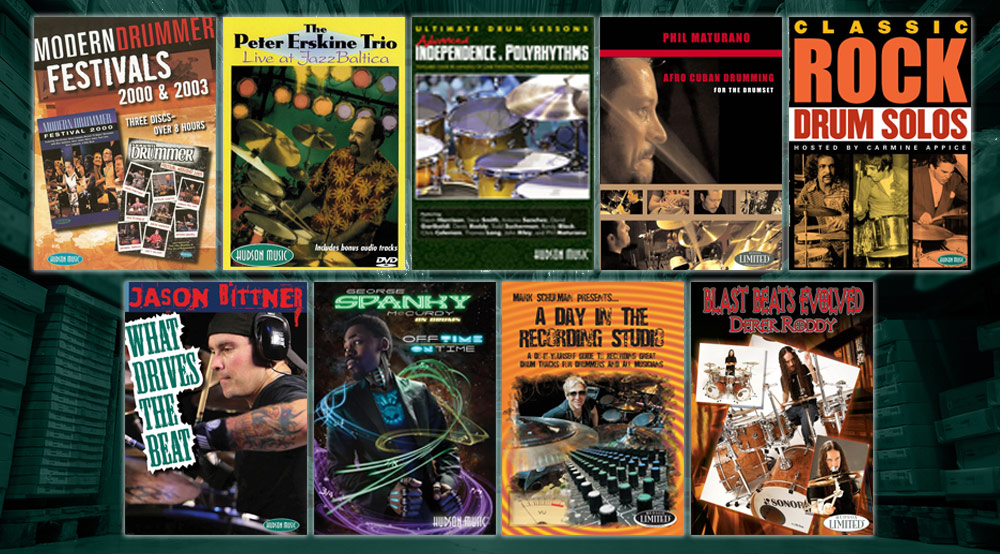 Warehouse Bundle Sale – May 2020
Choose your own DVD bundle in our Warehouse Sale Event and Save up to 50%!
Pick any 6 DVDs from the list below for just $30 – up to 50% off the regular price.
Titles Include:
Derek Roddy: Blast Beats Evolved
Peter Erskine Trio: Live at Jazz Baltica
Spanky McCurdy: On Time/Off Time
Jason Bittner: What Drives the Beat
Mark Schulman: A Day in the Recording Studio
Ultimate Drum Lessons: Advanced Independence & Polyrhythms
Phil Maturano: Afro Cuban Drumming for the Drumset
Classic Rock Drum Solos
Modern Drummer Festival 2000
This offer is only available for our US-based customers.